Contact Velo-Tech's Cycle Mechanic
Martin Girdwood
Contact Velo-Tech's cycle mechanic
Hello, I'm Martin Girdwood, a passionate cyclist and an experienced City and Guilds qualified cycle mechanic. I can help you get the most out of your bike and your cycling by ensuring that your equipment is kept in top condition.
I set up Velo-Tech® in 2013 to provide a competent and convenient  maintenance service for cyclists in my local area of North Cheshire and South Manchester. I recognise that if you're working full time and keen on spending time on your bike in the evenings or at weekends that its not so convenient to take your bike to a bike shop to get it fixed or serviced.
Velo-Tech® services currently covers an approximate 15-mile radius from Bramhall which includes the majority of North Cheshire and South Manchester. For more details about the areas covered, have a look at the Locations page. If you're slightly out of this region, we may still be able to help you depending on the work required.
To book your bike in at a time that is convenient for you,  get a quote or get an answer to a question about how your bike perform better, just give me a call:
By phone: 07929 892429
By email: martin@velotechcheshire.co.uk
Or by completing the Contact Form below
At Velo-Tech Cheshire we take your privacy seriously and will only use your personal information to administer your account, respond to enquiries or provide information about our services, products or events that you may have asked about. Learn More.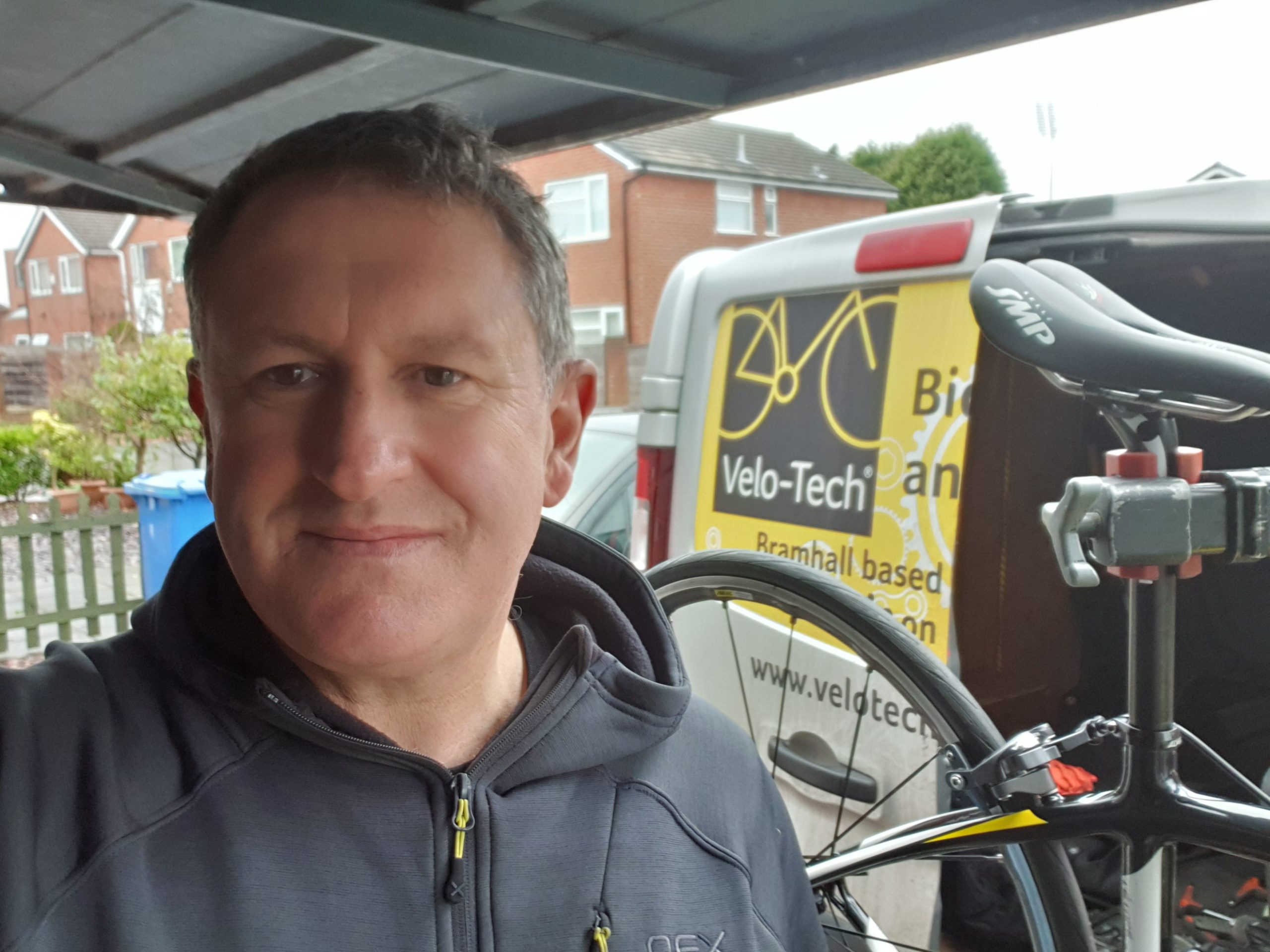 Call Martin on: 07929 892429
As well as helping to keep your bike in top condition, I'm also keen to help you get the most out of your cycling.
If you're truly passionate about your bike, why not consider having a bespoke bike built to your exact specifications. See some bikes I've build recently on our Bike Builds page, there's even some stunning retro bike builds amongst them.